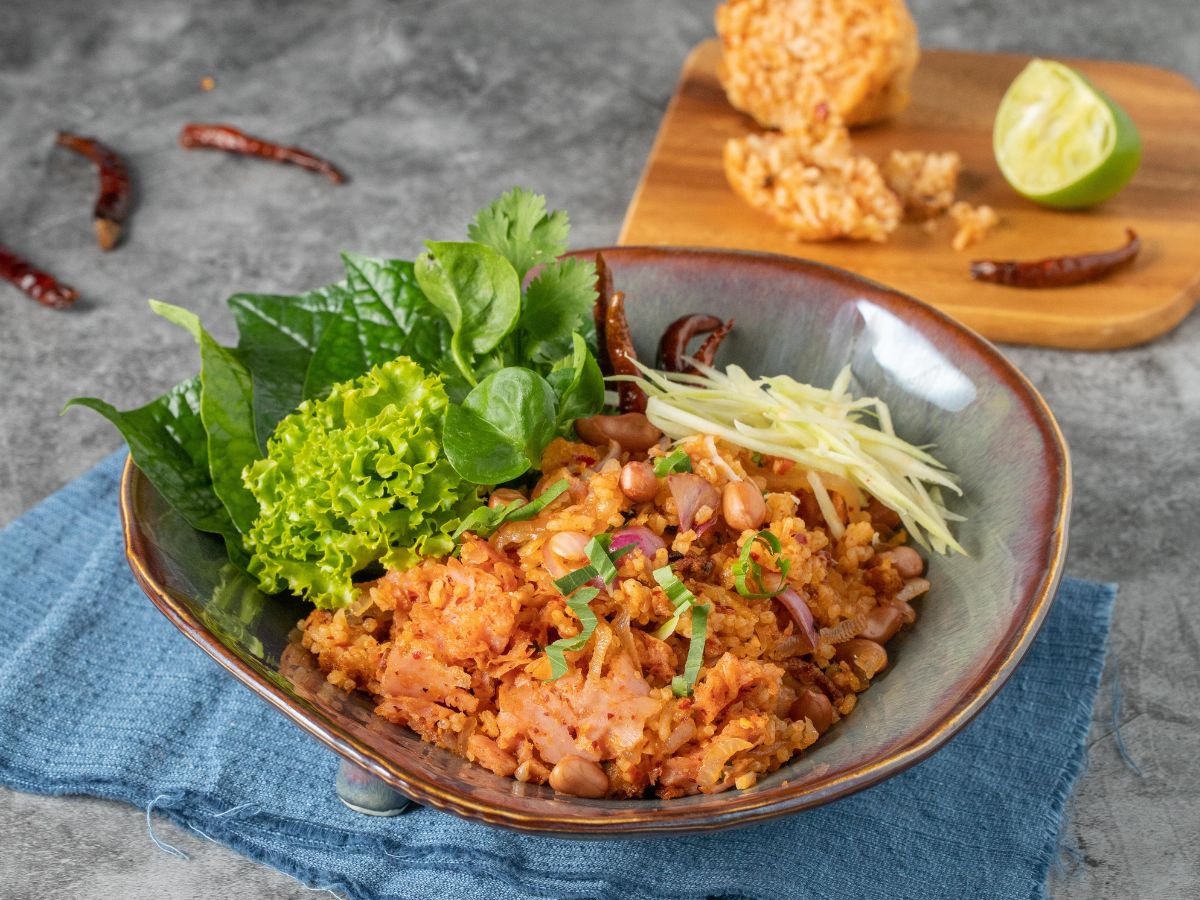 ยำแหนมสดข้าวทอด


Yum Nam Khao Tod

Spicy salad of curried rice croquettes, fermented pork, ginger and peanuts.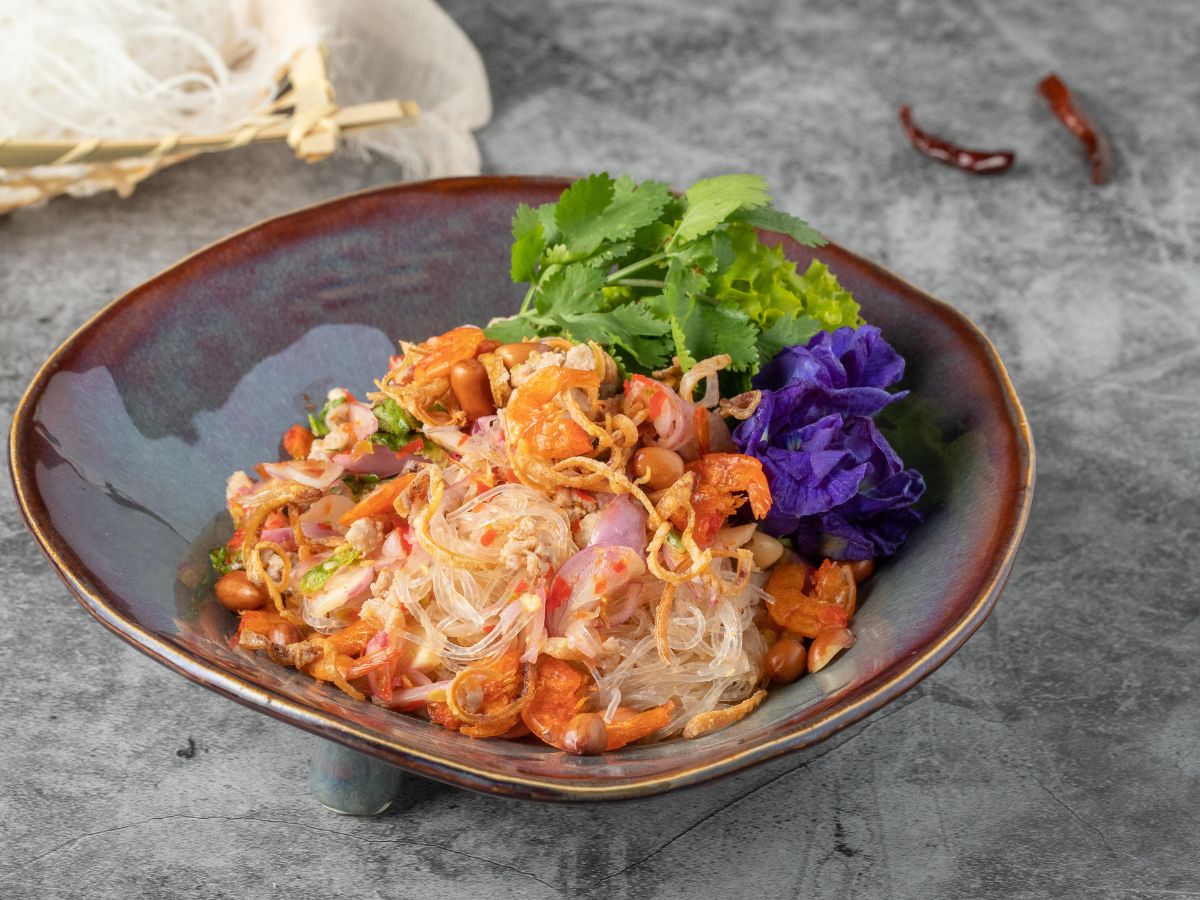 ยำวุ้นเส้นโบราณ


Yum Woon Sen Born

Vermicelli salad with ground pork , peanuts and dried shrimp.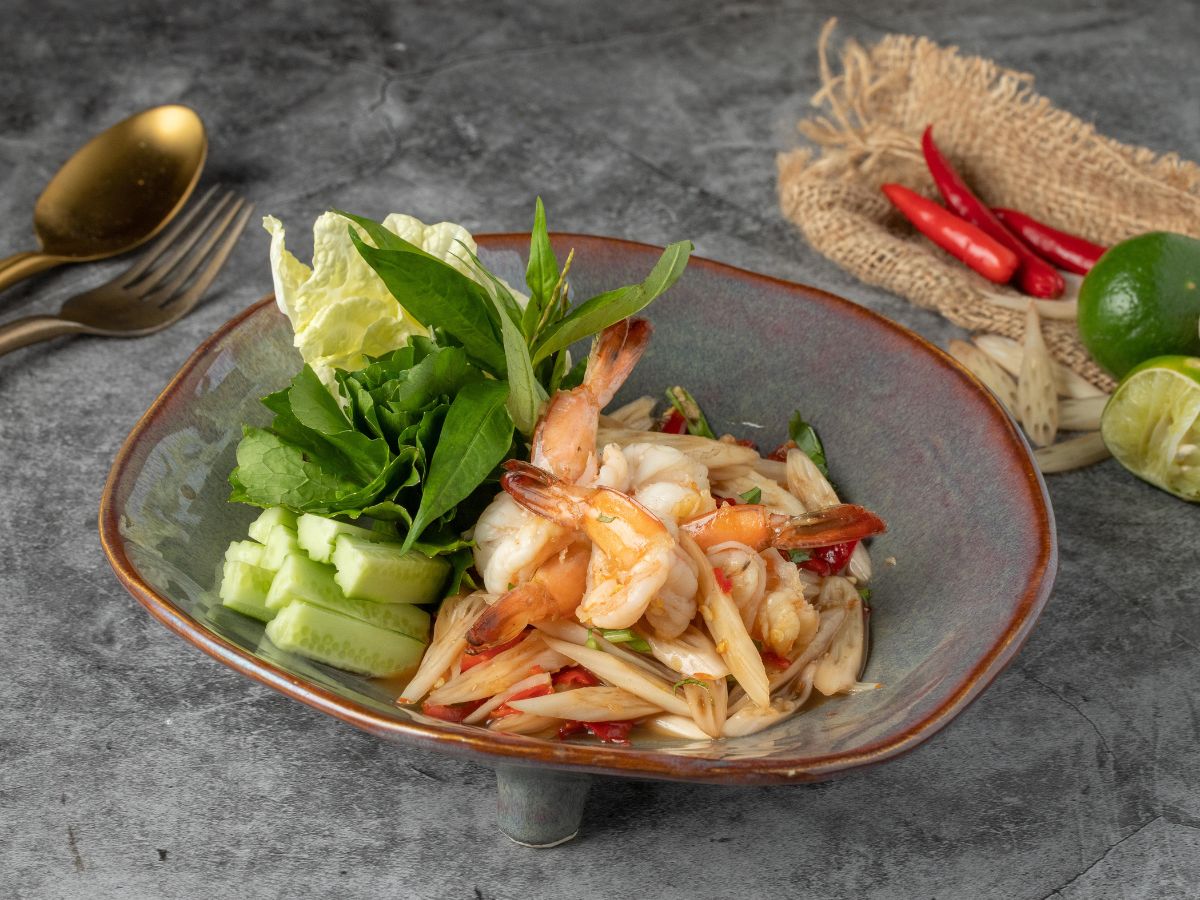 ส้มตำลาวไหลบัวกุ้งสด


Som Tum Lai Bua Goong Sod

Thai spicy lotus stem salad with shrimp and fermented fish.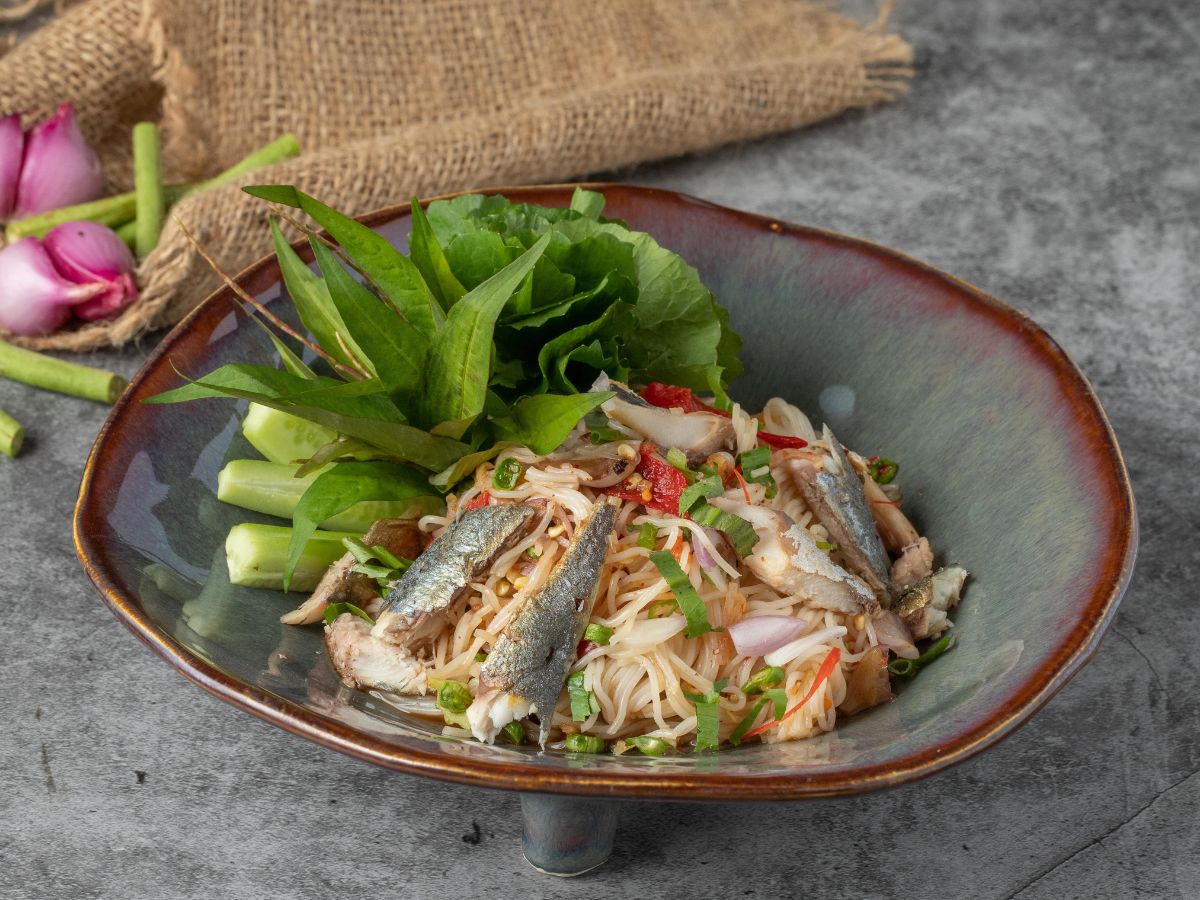 ยำขนมจีนโบราณปลาตกไห


Yum Kanom Jeen Boran

Traditional spicy rice noodle salad with grilled mackerel and fermented fish sauce mixed with local herbs.