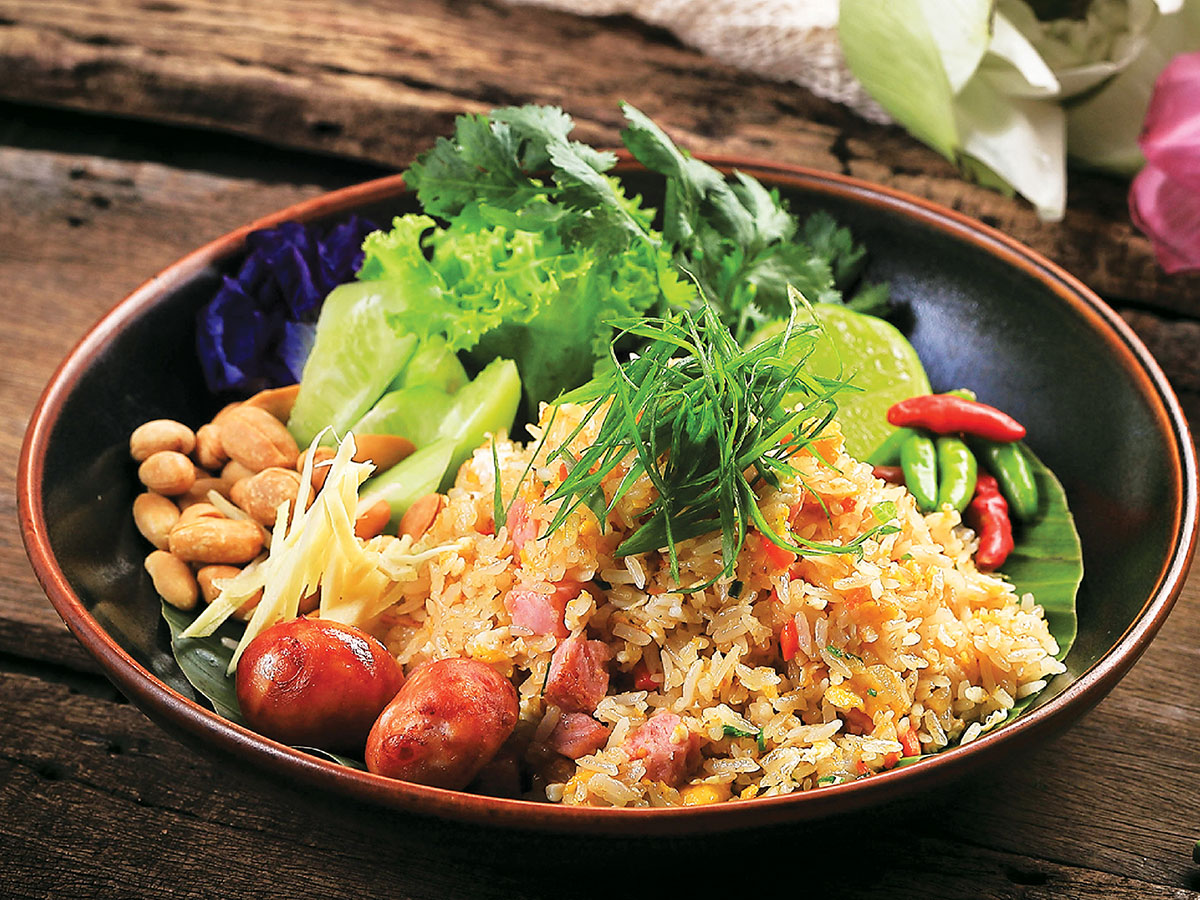 ข้าวผัดแหนม


Khao Pad Naem

Thai fried rice with fermented pork and ginger.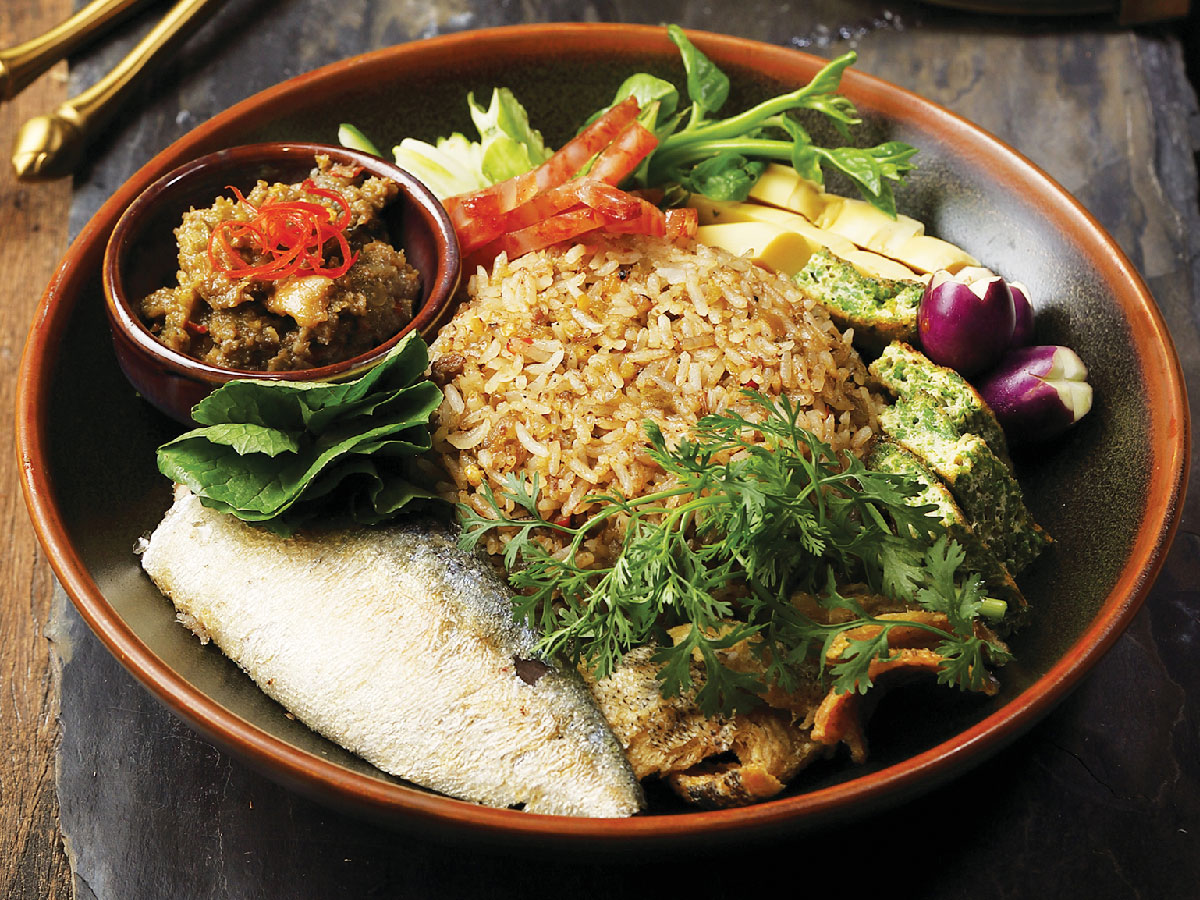 ข้าวคลุกน้ำพริก


Khao Klook Nam Prik

Rice with chili dip, herbs and condiments.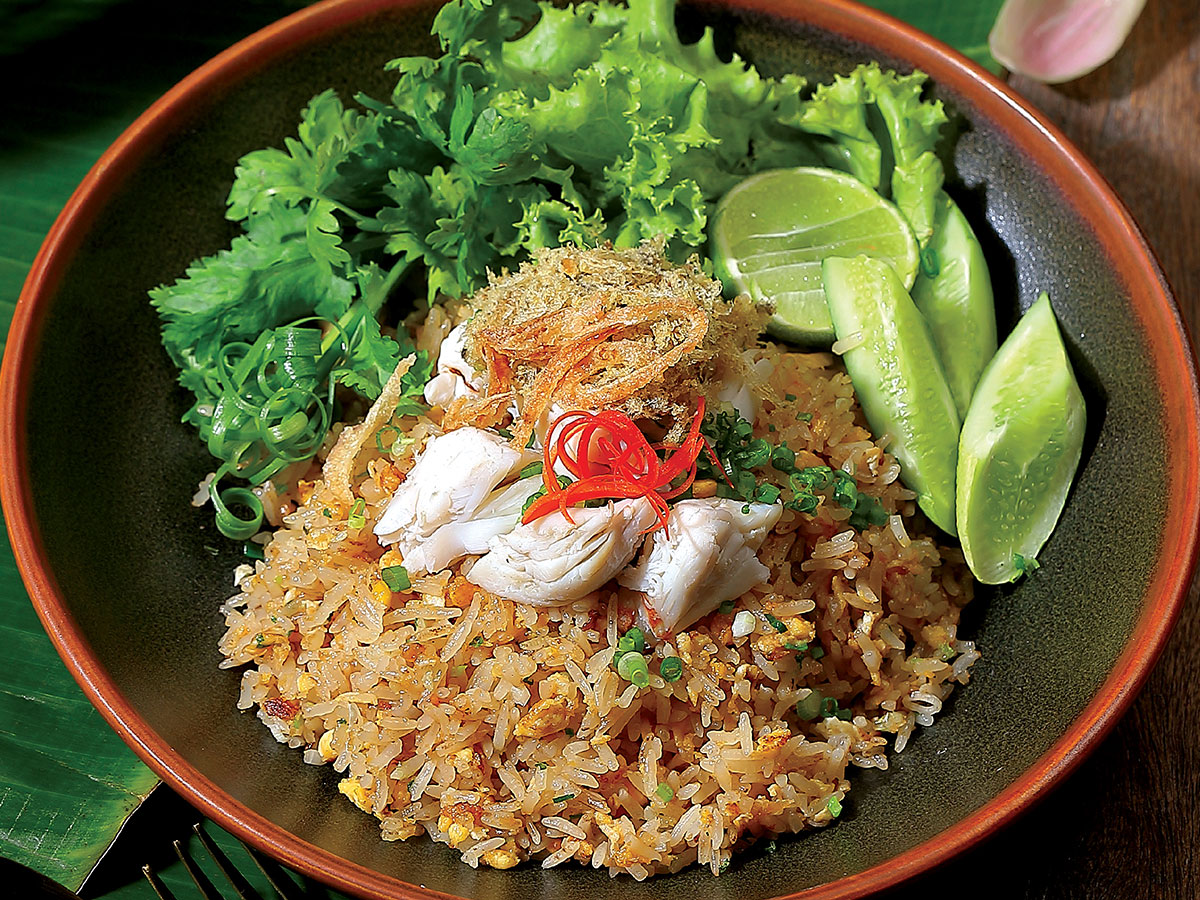 ข้าวผัดมันปู


Khao Pad Man Pu

Crab paste fried rice.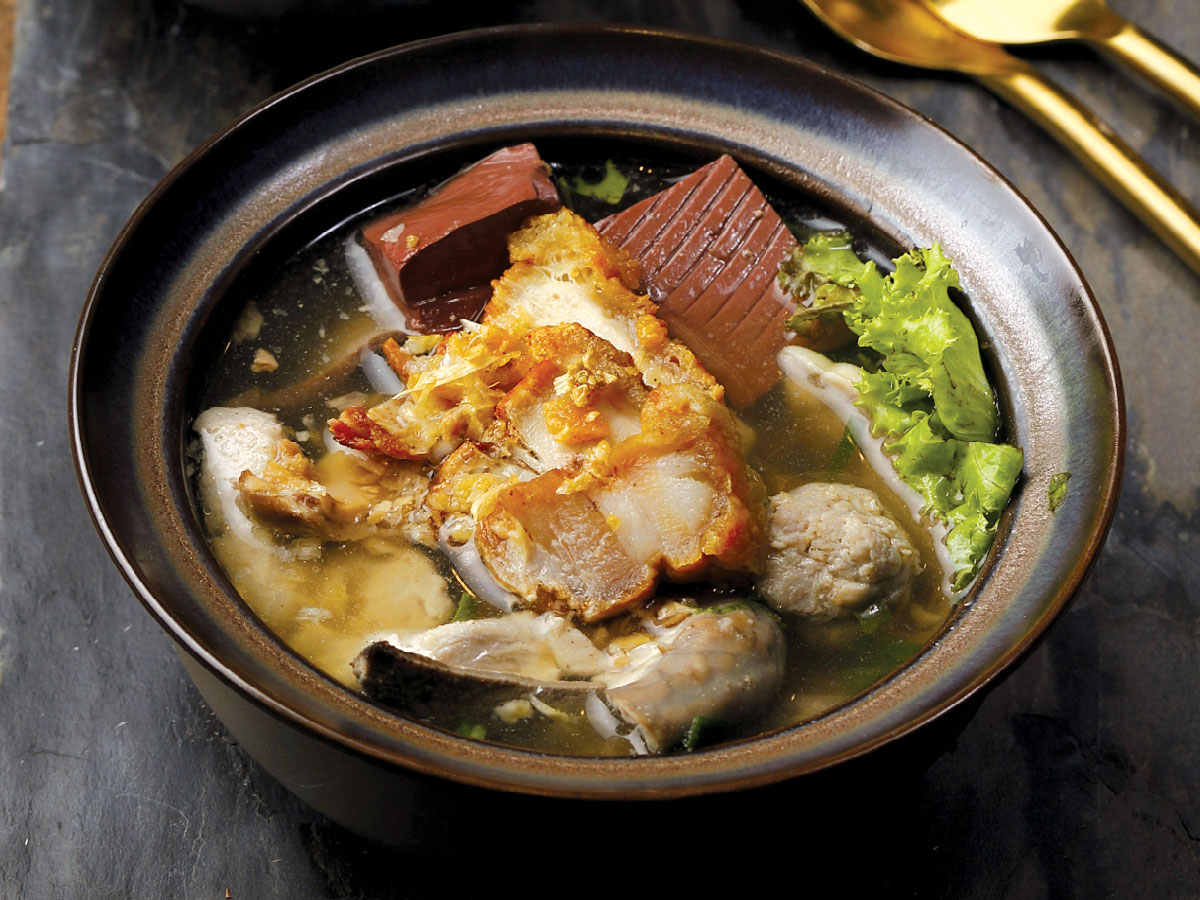 ต้มเลือดหมู


Tom Leuad Moo

Thai-style clear soup with congealed pork blood.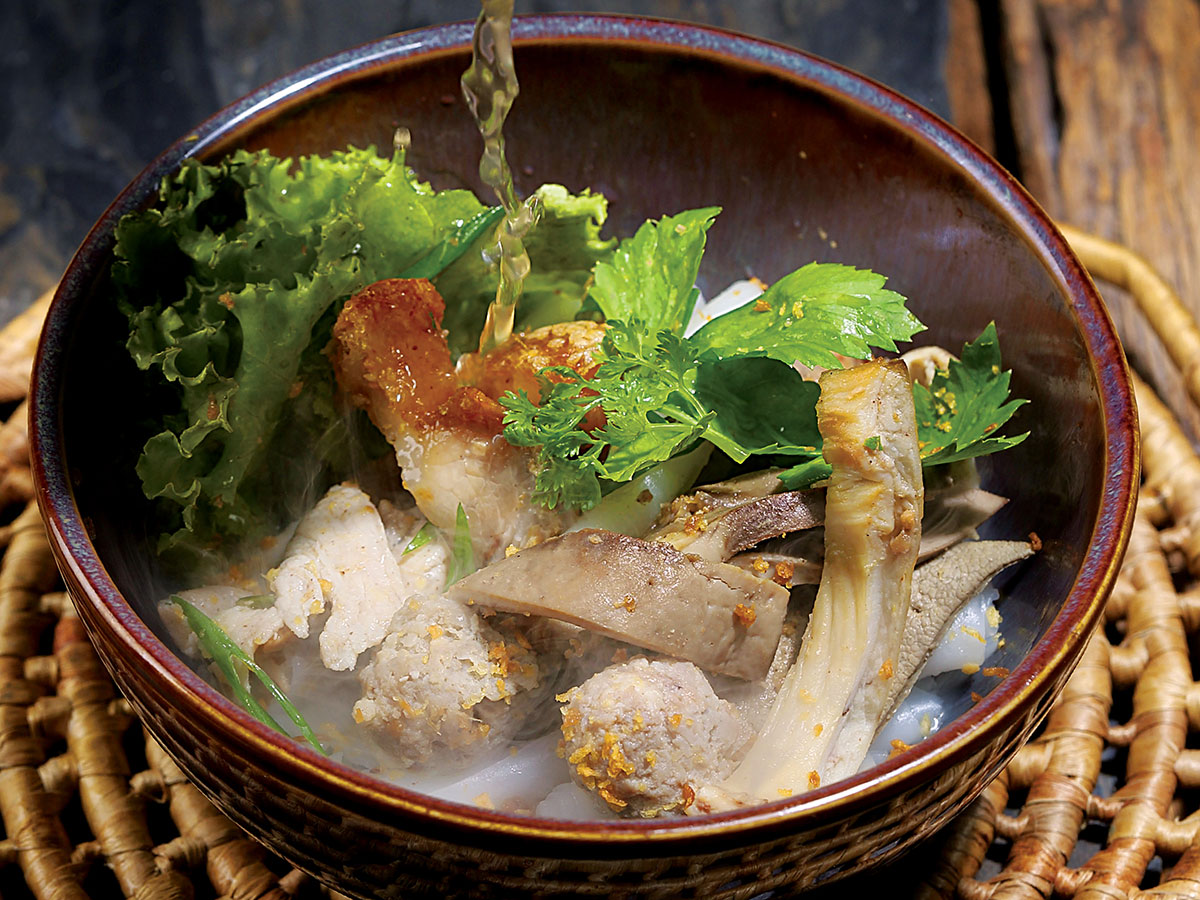 ก๋วยจั๊บน้ำใส


Guay Jap Nam Sai

Rolled rice noodles and pork soup.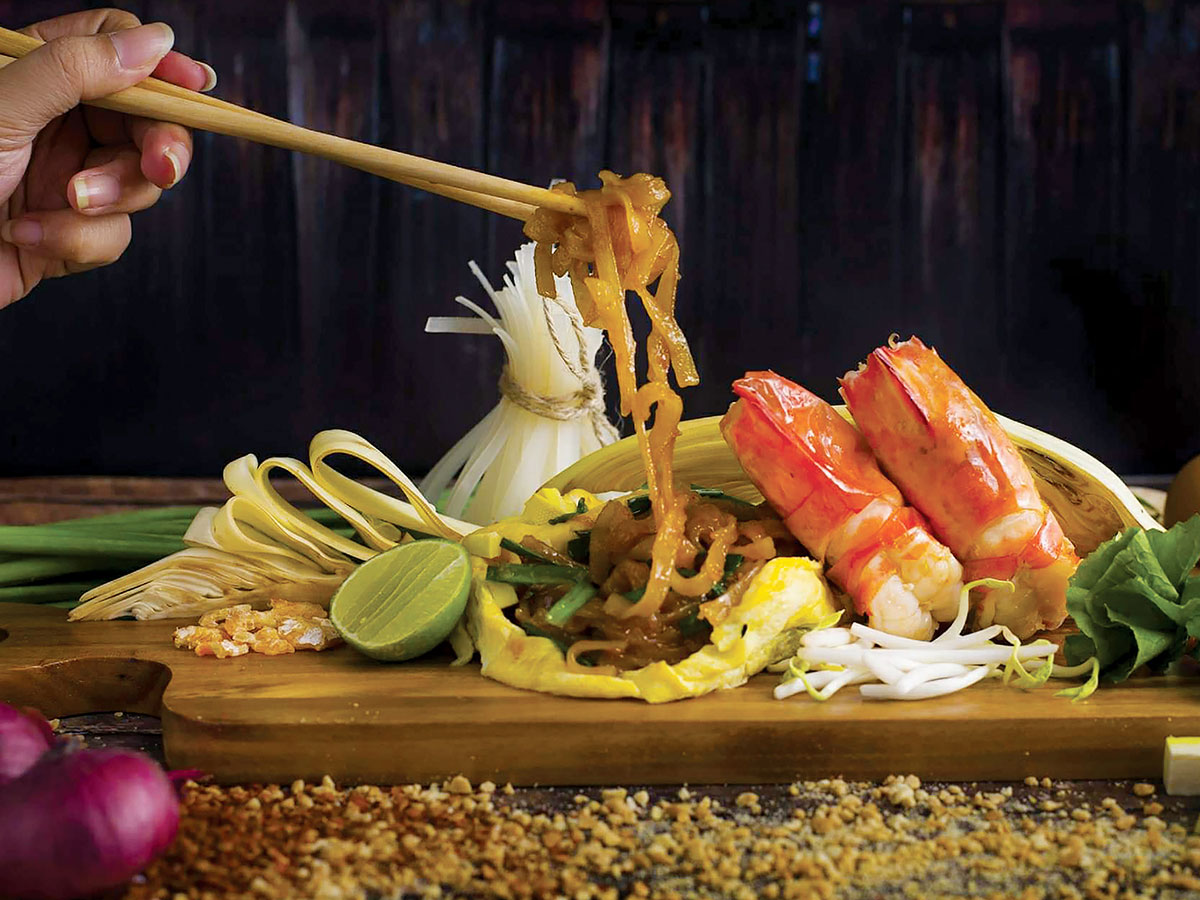 ผัดไทยน้ำตาลสดกุ้งแม่น้ำ


Pad Thai Boran Namtan Sod

Stir-fried rice noodles with special toddy palm sauce and prawn.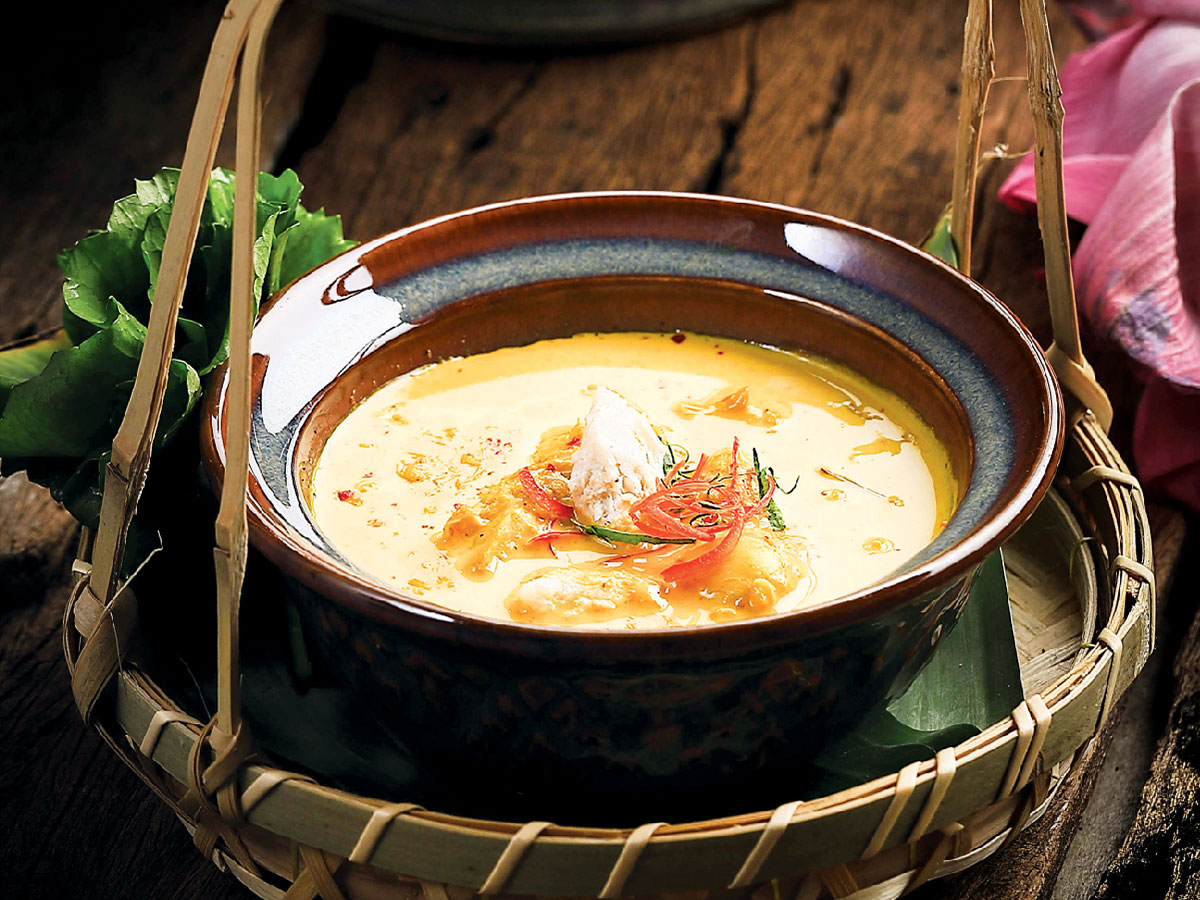 ขนมจีนน้ำยาปู


Kanom Jeen Nam Ya Pu

Crab meat curry with fermented rice noodles and vegetables.
ก๋วยเตี๋ยวหมูซอสแดง (เส้นหมี่/เส้นเล็ก)
Roasted pork noodles.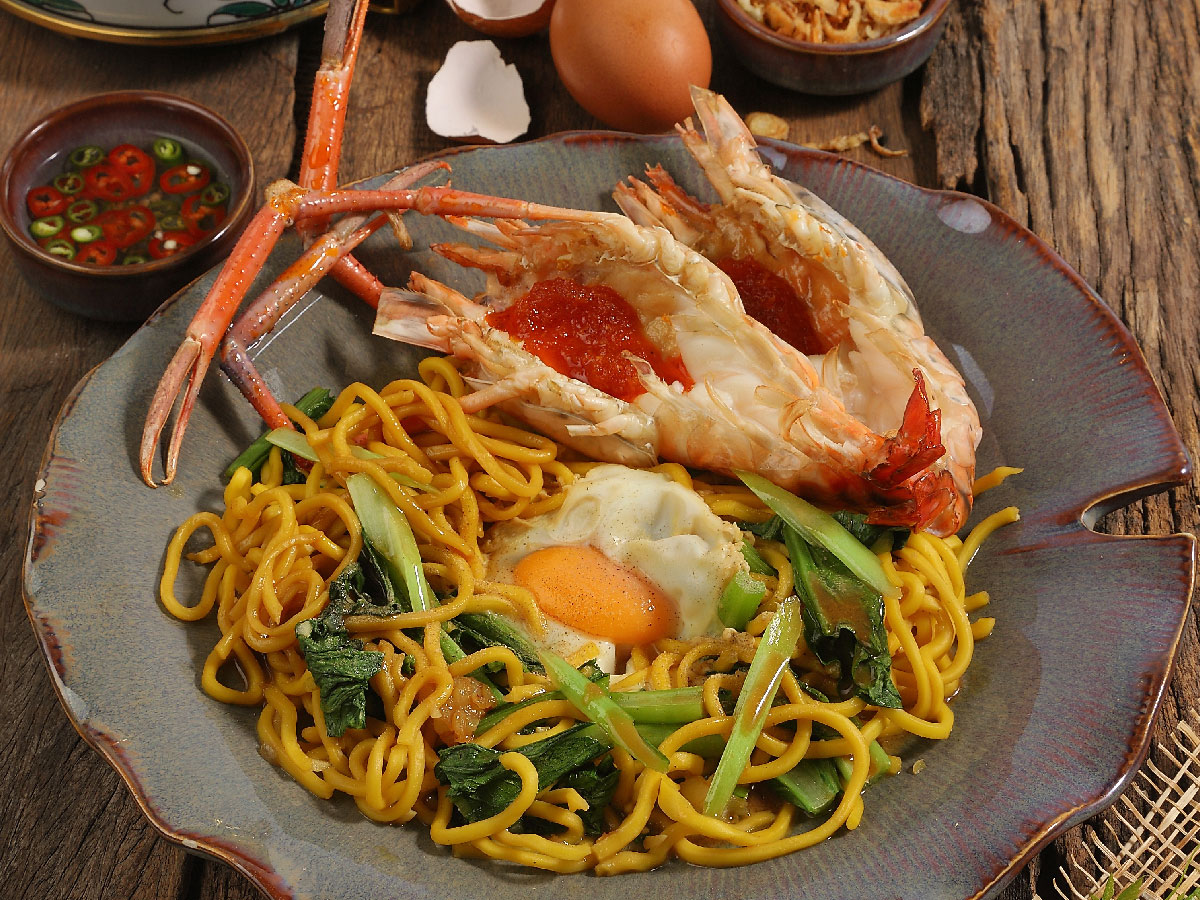 หมี่ฮกเกี้ยนกุ้งแม่น้ำย่าง
Fried Hokkien noodles with grilled river prawns are identical to the Thai black noodle and cooked with lots of dark and light soy sauce. Other ingredients comprise egg, water spinach, and pork
แกงคั่วปูใบชะพลูเส้นหมี่
Curry with crab and betel leaf vermicelli.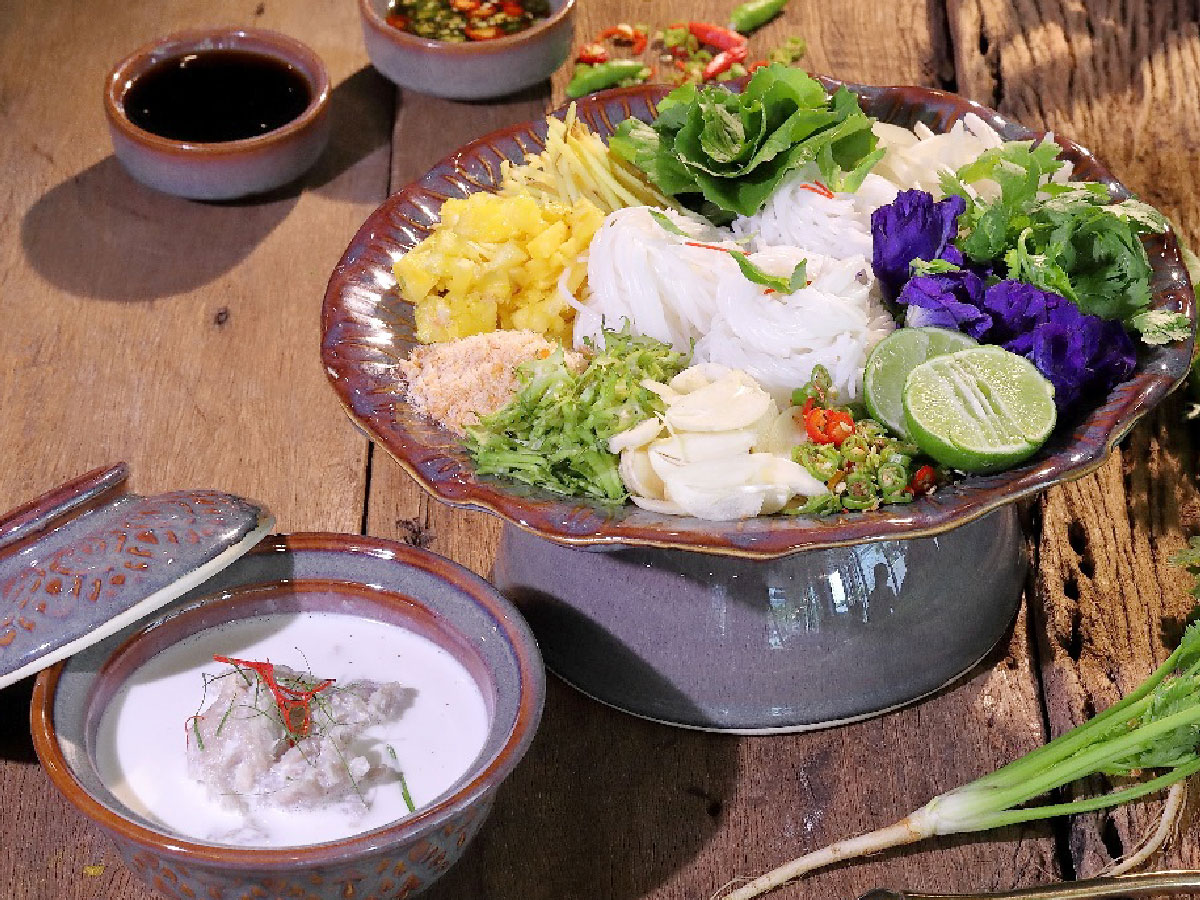 ขนมจีนซาวน้ำ
Thai rice noodle with pineapple and coconut milk.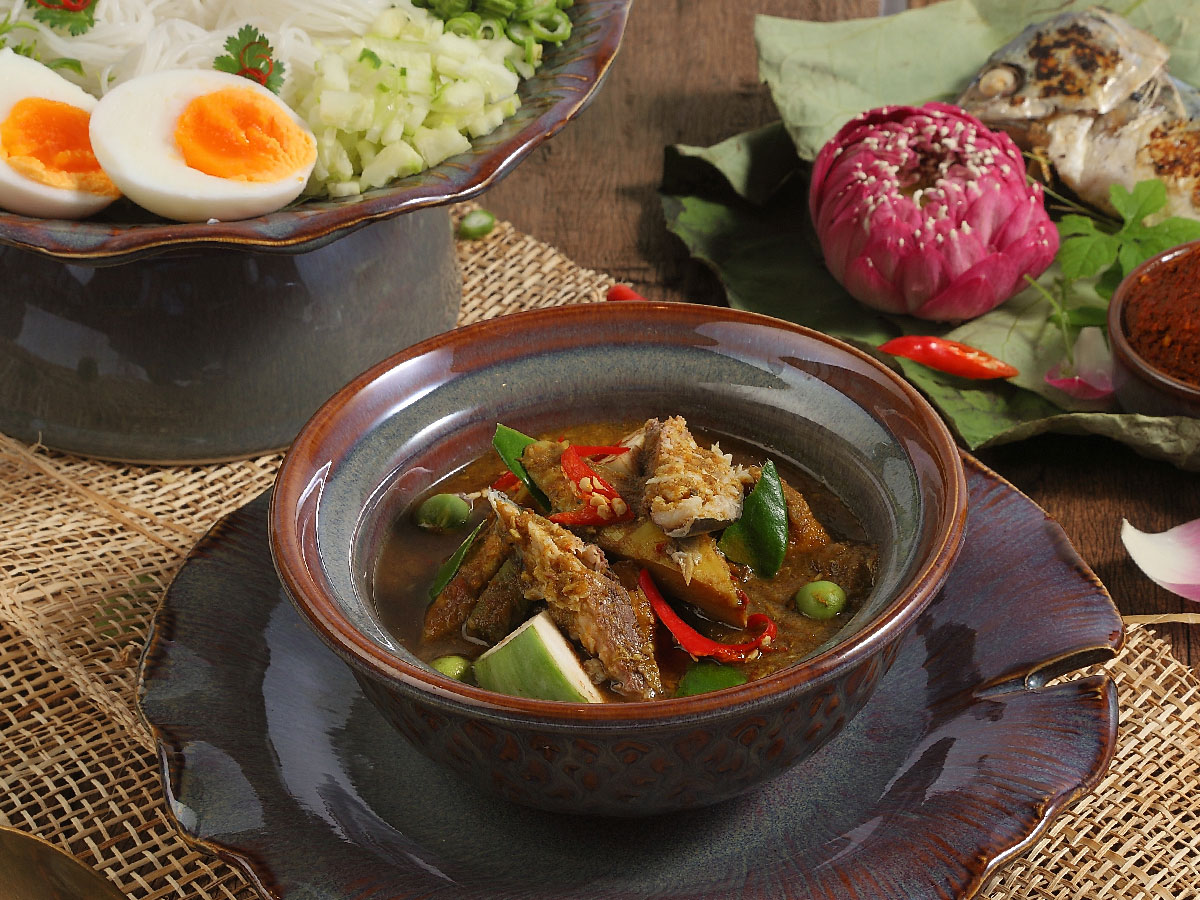 ขนมจีนแกงไตปลา
Thai spicy fish soup wiith rice noodles is big, bold, and powerful. It's one of the spiciest Thai dishes you will easily fall in love with.