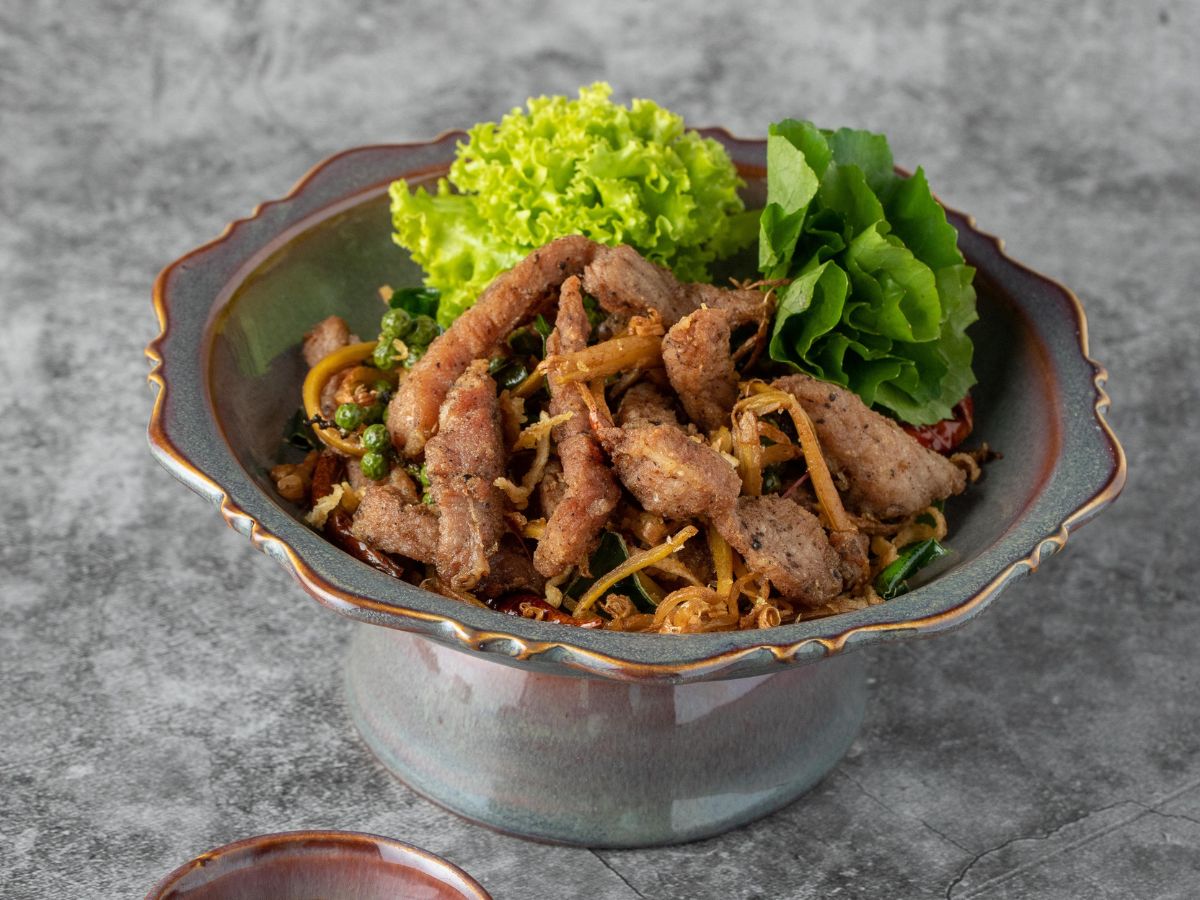 หมูพริกไทยดำแดดเดียว


Moo Prik Thai Dum Dad Diew

Deep fried sun-dried pork black pepper marinated with pickles.
ปีกไก่ทอด


Peek Gai Tod

Deep-fried organic chicken wings marinated with coriander, garlic, and black pepper.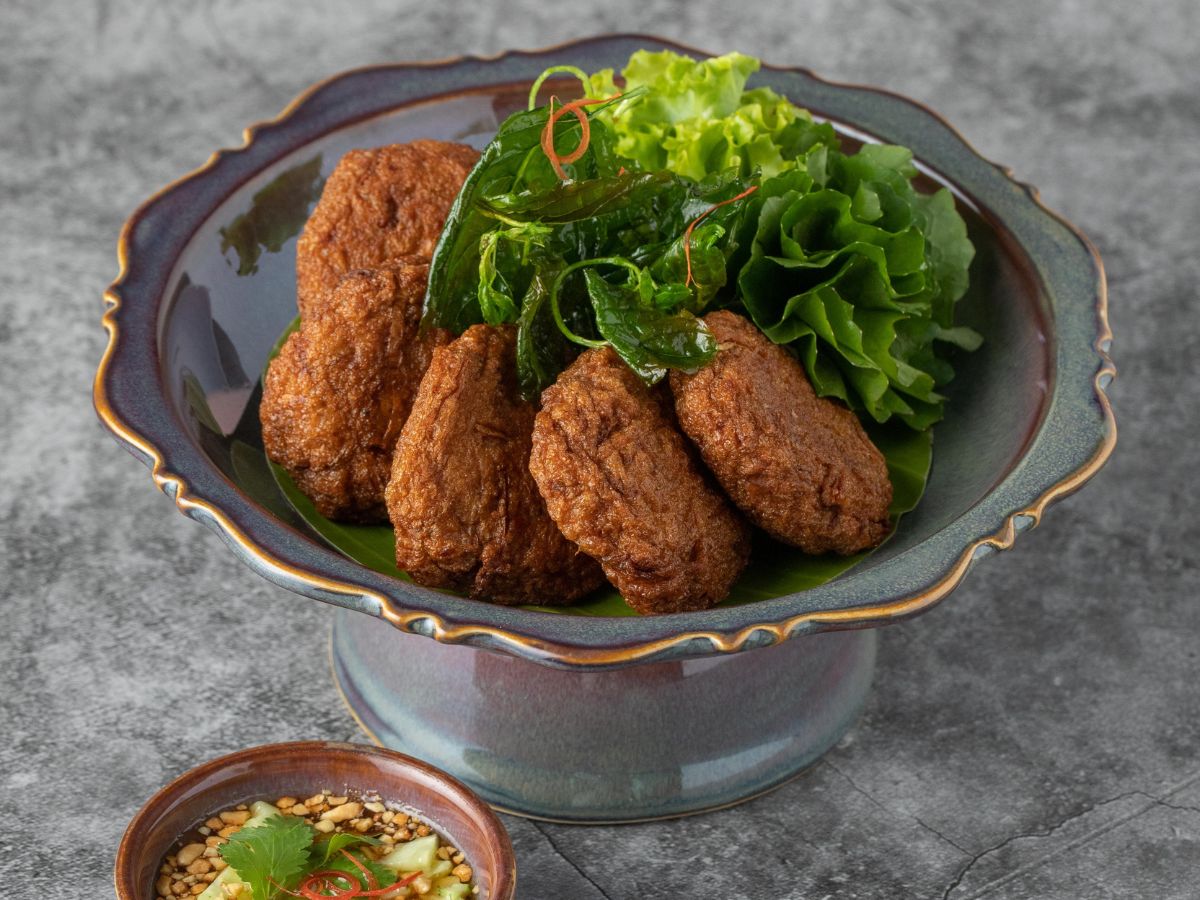 ทอดมันปลากราย


Tod Mun Pla Krai

Thai fish cakes made with fresh fish paste, long beans, red curry paste and kaffir lime leaves.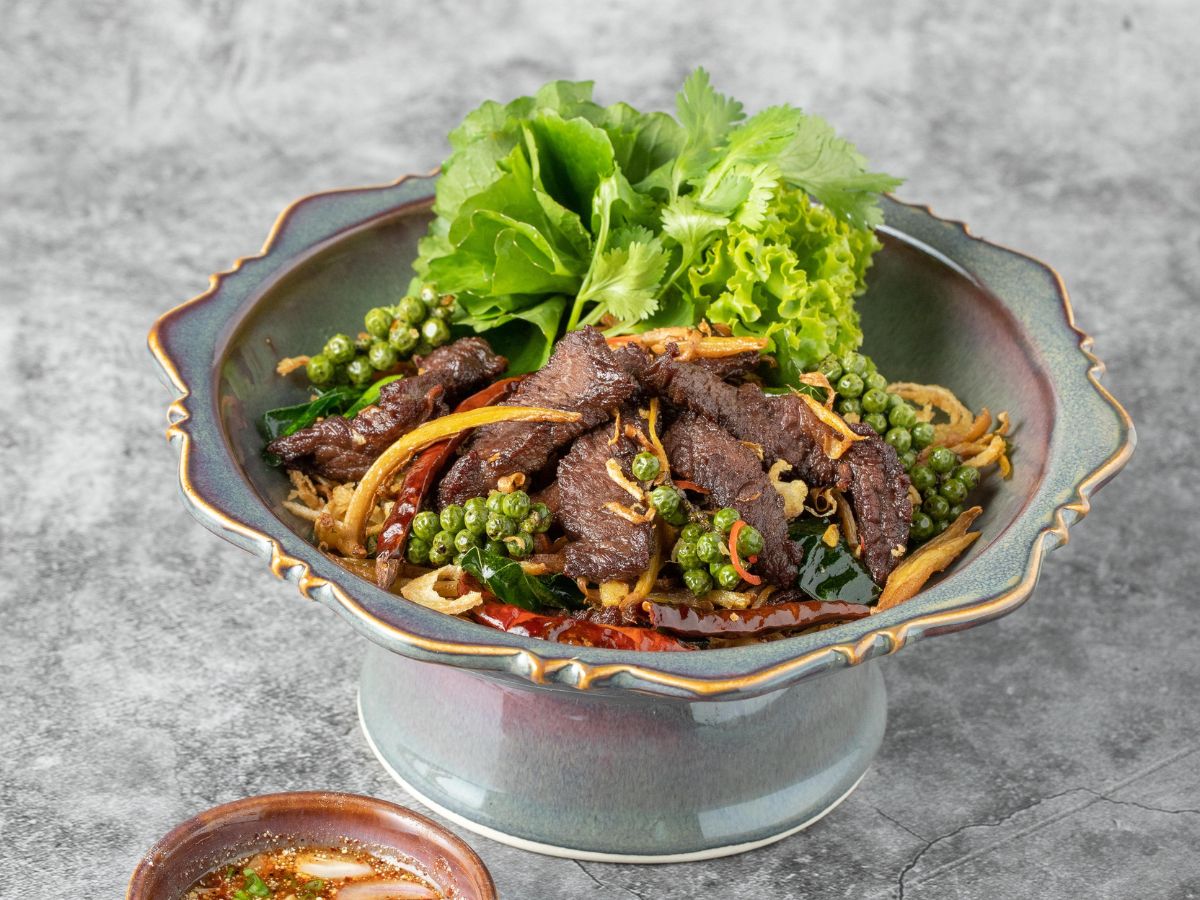 เนื้อสวรรค์แดดเดียว


Nuea Sawan Dad Diew

Deep fried sun-dried beef with pickles.
ไข่เจียวปูพระอาทิตย์


Kai Jieow Pu Pra Ar-Tid

Thai rolled omelet with crab meat and crispy basil.
หลามห่อหมกไหลบัว


Lam Haw Mok Lai Bua

Thai steamed curried fish in bamboo tube. Thai basil leaves at the bottom, then succulent chunks of fish, then a complex-tasting curried fish custard, and finally a coconut cream topping.
ไข่ลูกเขยทรงเครื่อง


Kai Look Keuy Song Kruang

Literally translated as son-in-law eggs, Kai Look Keuy are blistered hard-boiled duck eggs served with addicting spicy tamarind sauce.