น้ำพริกโจร


Nam Prik Jon

Spicy shrimp dipping relish with lime rind.
น้ำพริกมะหมาดมาด


Makwaen Chili Jam

Sichuan pepper crispy pork chili paste mixed with dried shrimp, dried squid, simmered with dried Thai herbs.
หลนมัจฉาหลงสมุทร


Lone Pla Kapong

Herbed soya beans with minced sea bass in coconut milk served with fresh vegetables.
น้ำพริกพริกไทยอ่อนหมูหวาน


Nam Prik Prik Thai Orn

Chili relish of fresh green peppercorns, shrimp paste and dried fish.
น้ำพริกนรกปลาสลิด


Nam Prik Narok Pla Salid

Hot and spicy favor as Thai style. Made of premium-grade dried gourami, well mixed with onions, garlics, chili and seasonings.
น้ำพริกกุ้งเสียบ


Nam Prik Goong Siab

Smoked shrimp chili dip with shrimp paste relish.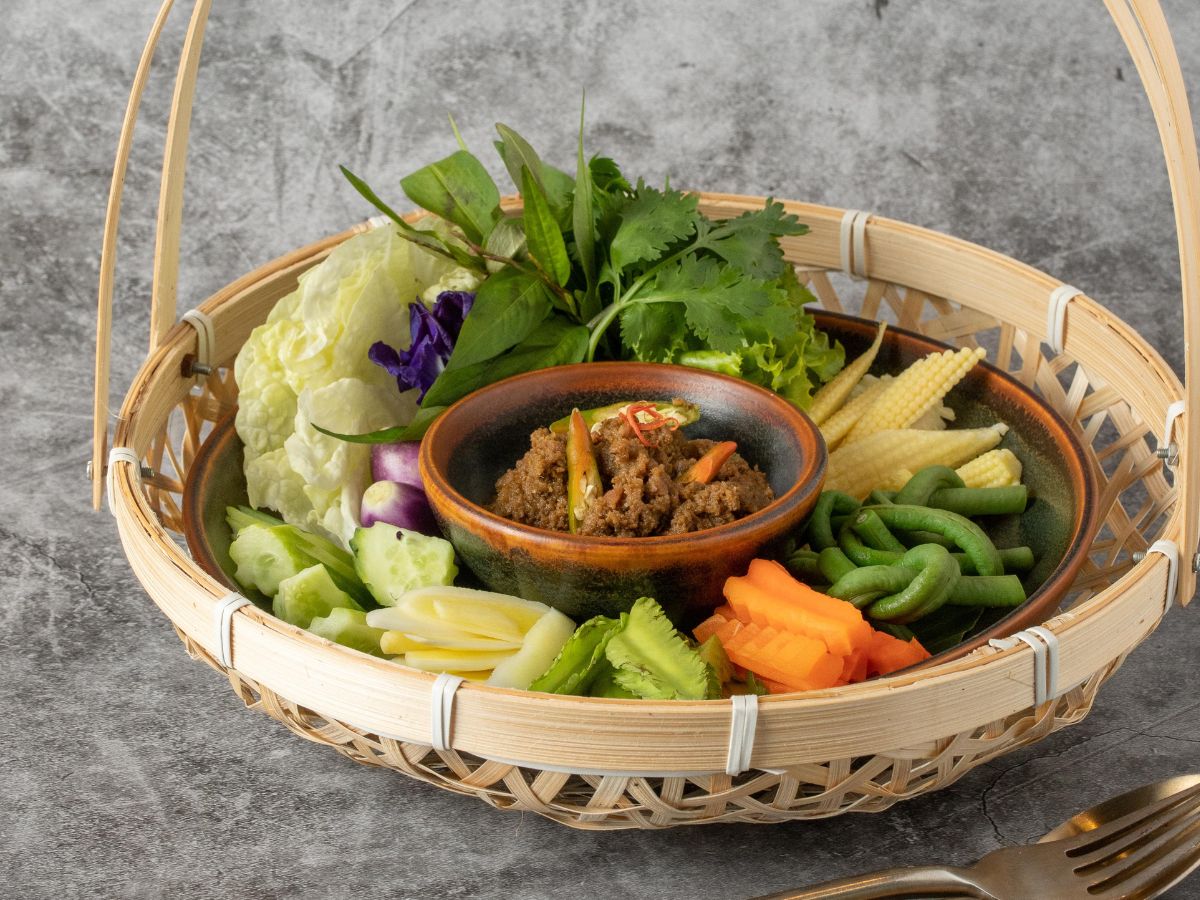 น้ำพริกมะขามอ่อน


Nam Prik Ma Kham Orn

Chili sauce with green tamarind and minced pork caramelized.
น้ำพริกป่นปลาทู


Nam Prik Pon Pla Tu

Ground chili paste with mackerel and grilled herbs with local fresh vegetables.