วิหกหลงรังช่อผกากรองไส้กุ้ง2


Steamed Bird and Blooming Flower Shaped Dumplings with Minced Prawn

Glutinous rice flour mixed with flower juice. Savory filling made from fried prawn with onion and coriander.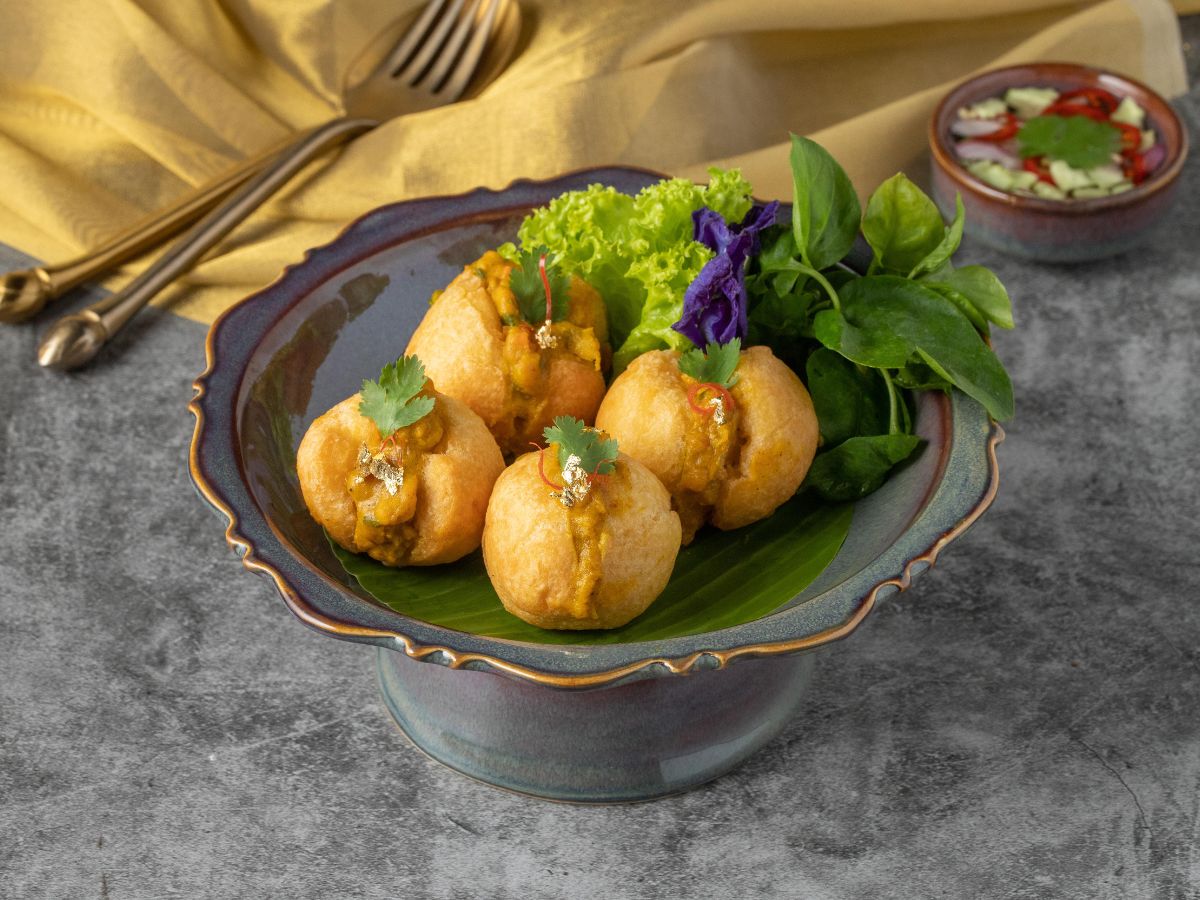 ทองพลุไส้ไก่


Thong Plu Sai Gai

Thai style fried flour balls with chicken curry filling derived from Portuguese culture. It is crispy on the outside and soft on the inside.
กรวยกะหรี่


Chicken Curry Cones

Thai rice crispy cone with a generous spoonful of curried chicken and sweet potatoes.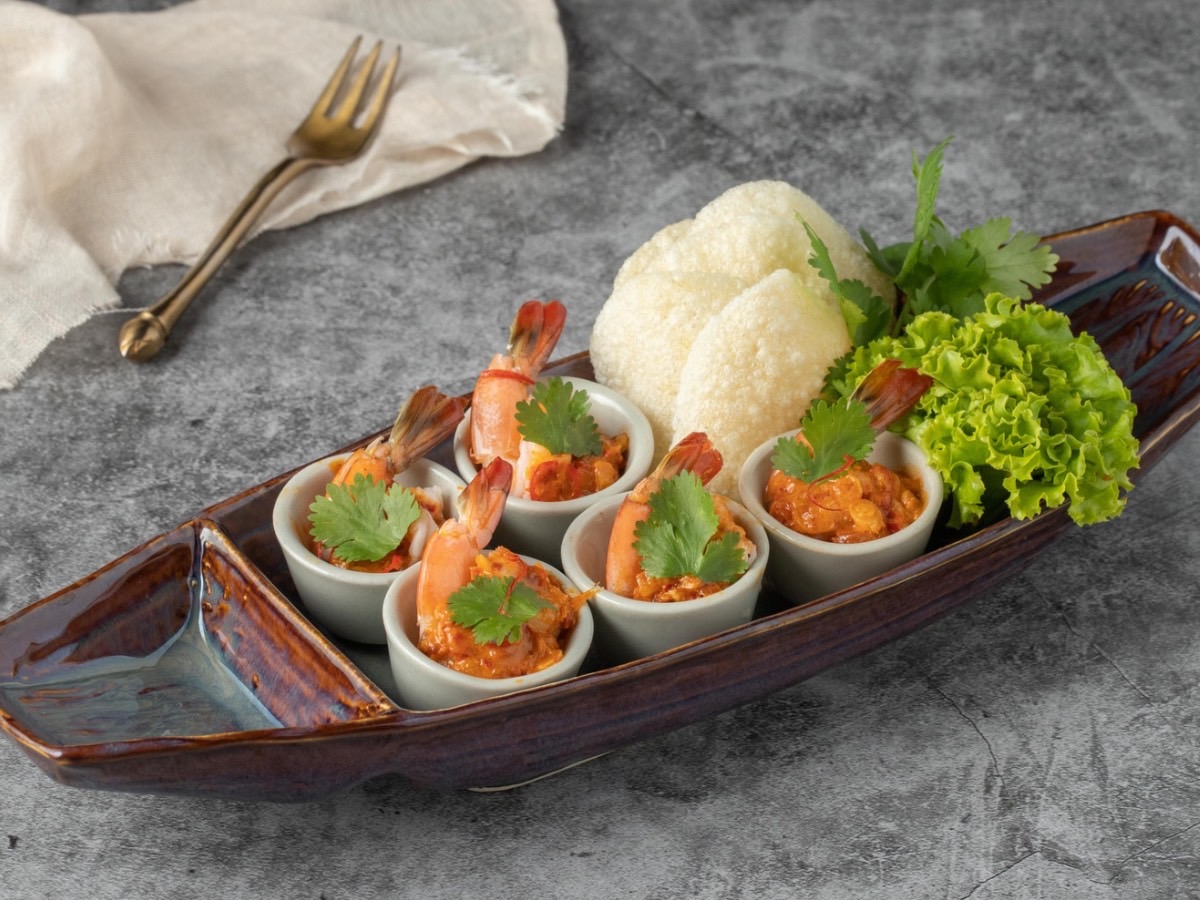 กุ้งตะไล


Goong Ta-Lai

Prawn salad with a spicy Thai orange sauce, served with crispy crunchy rice.
หมี่กรอบหลงกรุง


Mee Krob Long Krung

Mixed crispy rice noodles with a combination of various ingredients. Sweet and sour orange that smells like kaffir lime is the main ingredient of this menu.
หมูครองแครง


Moo Krong Kraeng

Pork balls with caramelized coating. They are soft on the inside but slightly crispy on the outside, and served with syrup.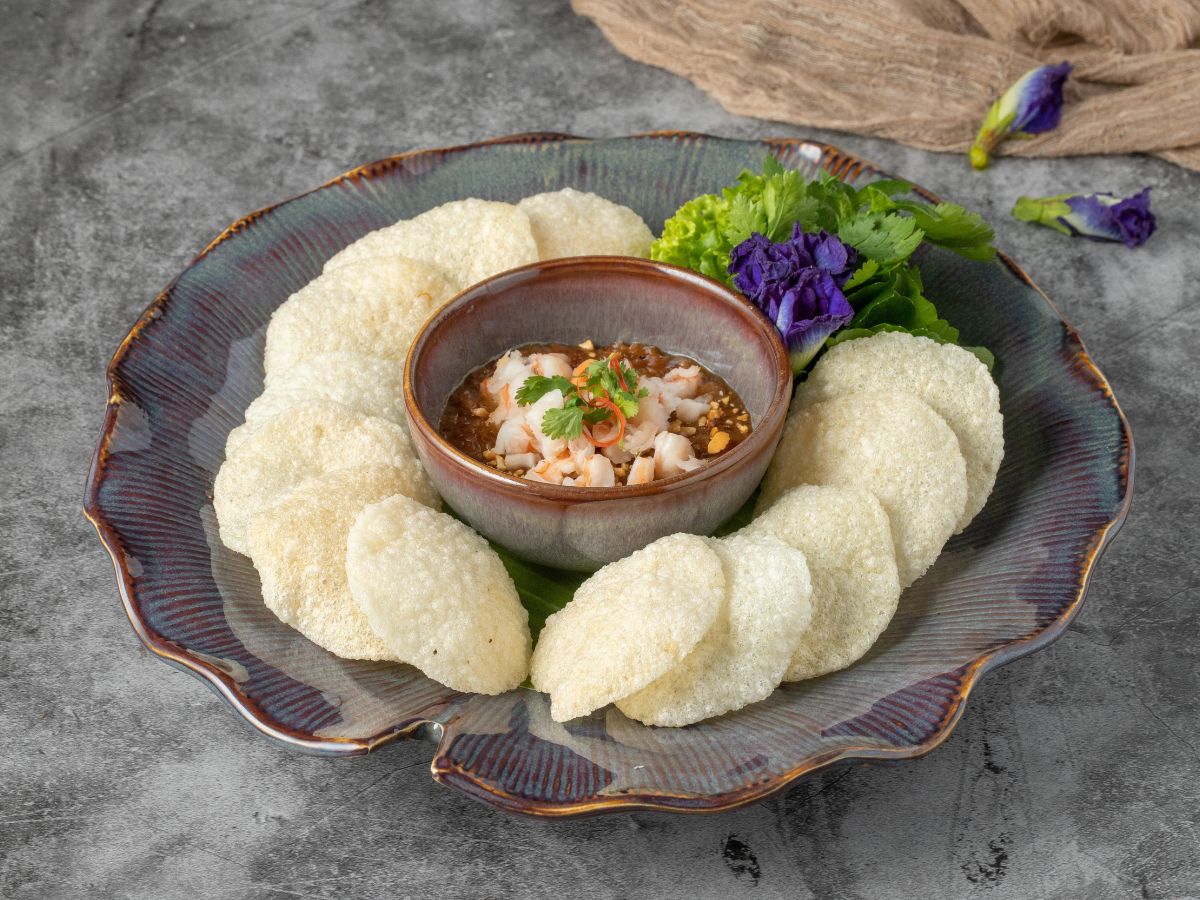 ข้าวตังหน้ากุ้งกะทิ


Khao Tang Na Goong Kati

Crispy rice cake with shrimp, peanut, and coconut dipping.